Welcome to Consign W/Us! We're a consignment shop located in Sussex, WI that offers high-quality furniture and home decor items at affordable prices.
Consign W/Us is more than just a consignment store.
Consign W/Us continues to provide older adults with another great service on move day! When you are planning to downsize or move into a Senior Community, Universal Services can drop off selected home furnishings at the consignment shop on the same day of your move! Our experienced movers will carefully inventory and load your consignment items into the "nose," or front of the moving truck, and then pack the furniture going to your new residence in the back of the truck. After your move is completed, our movers will promptly deliver the items you intend to sell to the consignment shop. You will receive a copy of the inventory after your items have arrived at the shop. This service has been a tremendous help to older adults in two ways: First, it saves them the cost of renting another truck, and second, adult children don't have to take another day off of work to deal with it on a separate day. We can also deliver any furniture to your adult children who may want to retain some of the items you own within the family.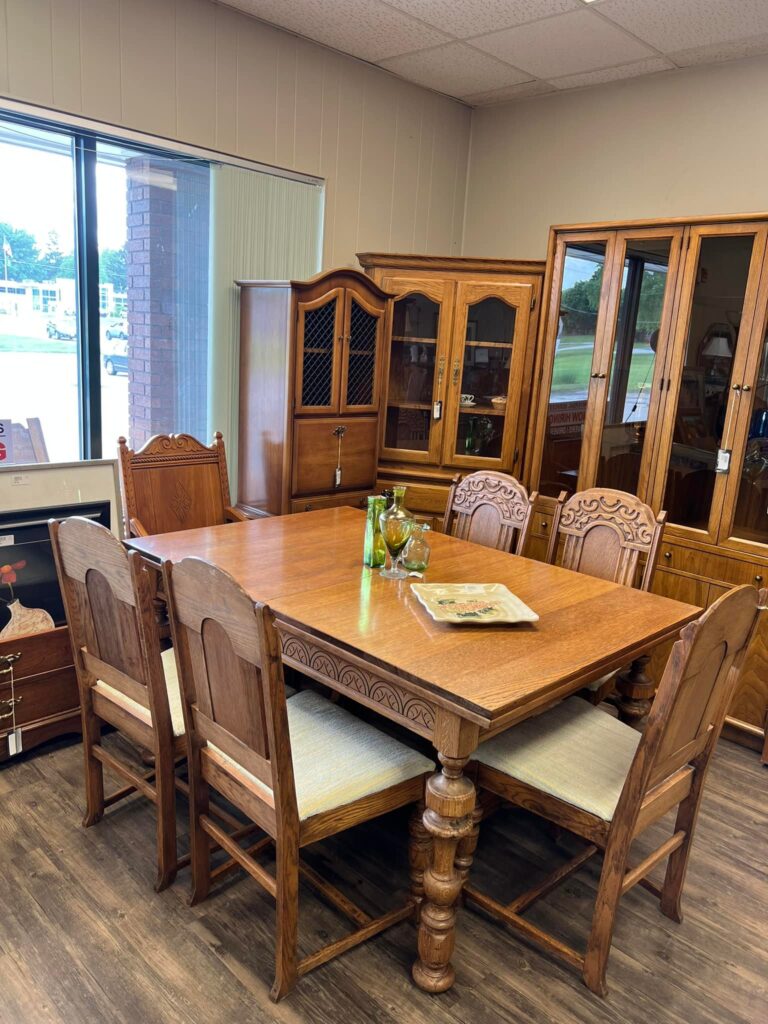 Consign W/Us will conduct your estate sale.
Consign W/Us can also help seniors sell quality items that they no longer need by conducting an estate sale. After you make the call to request a complimentary consultation, a senior move manager will come to your home and will let you know if you have enough inventory for an estate sale. At this point, they will recommend that you consign if you do not qualify for an estate sale.
Providing estate sales and consignment services helps the downsizing process go smoothly. This benefits both families and senior communities. Best of all the income generated from the sale of belongings no longer needed will cover some or all of the downsize and moving expenses.